Energy efficiency is important for everyone. If don't have insulated walls here a few steps you should follow insulating walls of your house. Here some
tips about Insulating
Walls.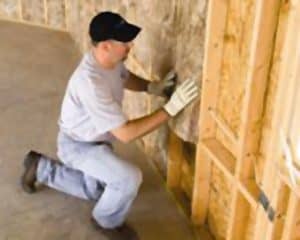 Before you buy insulation
Check the distance between studs or ceiling joists before purchasing your batts by measuring from the centre of one timber stud/ceiling joist to the next. For 450mm spacing use 430mm wide batts, for 600mm spacing use 580mm batts.
Before You Start What You Need
• A sharp knife & cutting board • Kneeling board (to span at least two full ceiling joists) • Lighting (if required) • Gloves (recommended) • A dust mask (recommended in enclosed spaces and for retro-fitting in existing buildings) • Goggles (recommended if working overhead) Step 1 – Clean off excessive mortar from brickwork and stud work. Step 2 – Run 1 or 2 vertical tapes between studs. Attach tape to the top plate, noggin and bottom plate by stapling. This prevents wall batts from bridging the brick cavity. Step 3 – Fit the batts to the frame between studs. Press the batts into place so that the insulation fits flush with the face of the frame. This will avoid the batts touching the external brick wall.
Do you need cheap insulation?
Save money
with insulating your house here you can find
cheap insulation
.