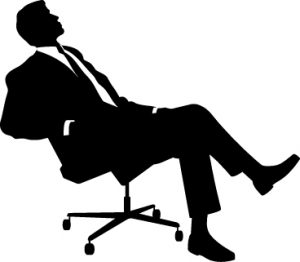 It is no secret that effective insulation helps to cut down the energy bills to a great extent. As such if proper insulation is done in an office, it can cut down the cost of electricity by about 20%. So, if your boss in the office is apprehensive about going in for insulation you can present him with seven solid reasons as to why he should consider insulating the office. Check these out here and impress your boss by providing the good reasons:
Insulation always works
Insulation is very important whether the insulating material is spray foam, cellulose, wool or fiberglass. The initial cost of insulation is high but it should be viewed as a onetime investment with long term benefits. If the process is carried out properly then it will last for a lifetime. Over the years may be some wear and tear will take place but that should not make you worried sick as the original insulation will still work just fine.
Insulation is the best compared to energy-saving products
Every organization takes every step to reduce consumption of energy without compromising the convenience and comfort of the employees. As per the studies conducted by EPA in the U.S, insulation
saves energy
by 600 times in comparison to other products, so insulating offices is something that the bosses should take very seriously.
Insulation is very time-effective and simple
Yes, it is true that insulation is very simple provided one follows certain things during installation. The insulation must be done using the right kind of tools to get proper results.Since, this process is very quick and simple to do with the help of the professionals it will offer good benefits to the company in the long run.
One can recycle insulation
It is possible to recycle the materials of insulation without incurring any extra cost. Insulation materials like wool and rock or fiberglass can be reused, so in case something becomes loose it can be put back again. In other words, there will be no additional expenditure in purchasing new materials.
Existing insulation helps to conserve energy
The bosses in the office should know that if the office building has any existing insulation then it already saves about 42% energy and that is quite good. Less energy consumption means more output and at the end of the day it will bring good business profit.
Insulation eliminates the presence of Carbon Dioxide
As per a survey conducted in the US buildings having insulation have very low traces of carbon dioxide in them. In fact, proper insulation can cut down 780 million tons of carbon dioxide annually. This is indeed a very reason to get the office insulated for maintaining the employee health.
Insulation is not costly and
There are various companies out there which offer insulation for office buildings and they do not charge a lot of money. Most companies have well-trained teams and good equipment to conduct the work within a very short time-period. So, these are some of the facts that your boss might want to know about office insulation. By providing him with these details you can make him understand how important insulation is for a healthy working environment.